Summer has arrived! The sun is shining brightly, and the days are getting longer, signalling the arrival of a new season of fashion trends. It's time to bid farewell to your winter attire, stow away those heavy coats, and refresh your wardrobe with the hottest Summer 2023 trends in Sandton Central, the epicentre of fashion and style. Let's dive into the latest trends blooming in men's, women's, and gender-neutral fashion that are an absolute must for staying ahead of the curve as we transition into the sizzling days of summer. So, get ready to embrace the summer style in Sandton Central!
Women's Fashion Trends: Blossom into Summer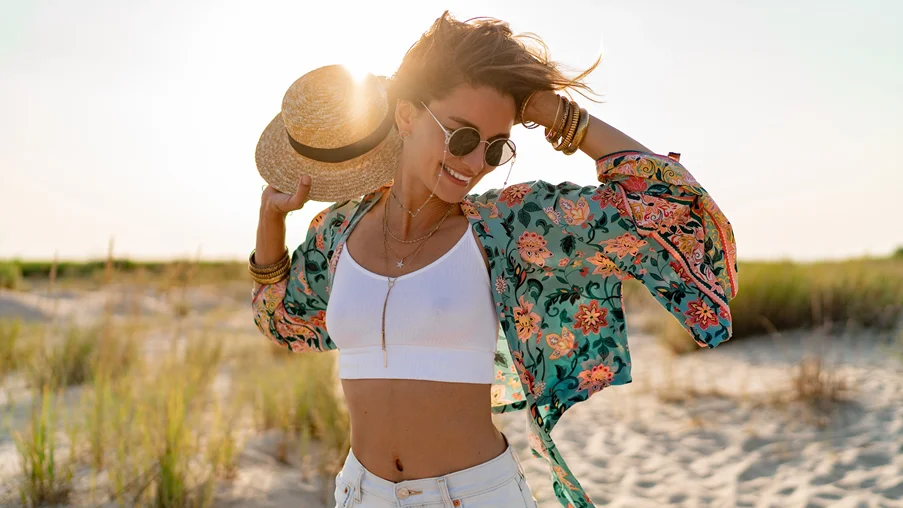 From the soft allure of pastel colours to the strong silhouettes of sporty chic, there's something for everyone this summer. Let's delve into the key trends and must-have items for the season, along with some top shopping destinations to help you achieve these looks.
Key Trends and Must-Have Items
Pastel Power
Soft pastel hues like lavender, mint, and peach are not just visually pleasing; they're dominating the fashion scene this summer. The charm of pastels lies in their versatility and freshness, making them ideal for various clothing items.
Must-Have Items:
Flowy Dresses: Pastel flowy dresses, preferably in floral or minimalist patterns, add a whimsical touch to your summer look.
Lightweight Blouses: Think chiffon or silk blouses in soft hues that can pair well with shorts or skirts.
Tailored Trousers: Lavender or mint-coloured trousers are perfect for both casual outings and the workplace. Opt for lightweight fabrics for extra comfort as the temperature rises this season.
Styling Tips:
Pair pastel blouses with high-waisted white or beige shorts for a balanced summer look.
Embrace pastel monochrome outfits for a striking statement.
Complement the softness of pastel shades with nude or metallic accessories.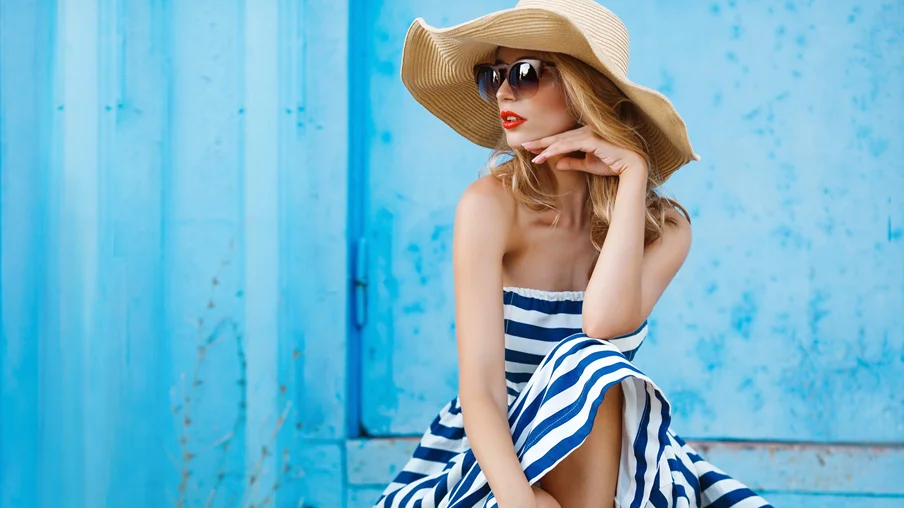 Sporty Chic
The athleisure trend marries fashion and functionality, catering to those who value comfort as much as aesthetics. Sporty chic looks are here to stay this summer.
Must-Have Items:
Crop Tops: Pair a high-waisted bottom with a crop top for an effortlessly cool summer look.
High-Waisted Joggers: These are not your average sweatpants; high-waisted joggers are both flattering and comfortable.
Sleek Sneakers: Think sleek, minimal designs that can pair well with both casual and semi-casual summer outfits.
Styling Tips:
Add a tailored blazer to your crop top and joggers combo for a chic twist.
Layer delicate necklaces or sport a statement watch to elevate the ensemble.
Experiment with textures by pairing smooth leggings with a ribbed crop top.
Where To Shop: Women's Clothing in Sandton Central
Mango: Known for contemporary and stylish designs, Mango offers a range of pastel flowy dresses and stylish accessories that resonate with our 'Pastel Power' trend. Their designs feature modern silhouettes and fresh details that can take you from day to night effortlessly.
Nike Women: When it comes to athleisure and sporty chic, Nike Women is the one-stop shop. Their extensive range includes high-performance yet stylish leggings, sneakers, and tops that are perfect for active women who prioritise both style and comfort.
Bras n' Things: Comfy yet stylish undergarments are the foundation of any great outfit. Bras n' Things offers a wide variety of bras, underwear, and other intimates that are both stylish and comfortable, completing your outfit down to the smallest detail.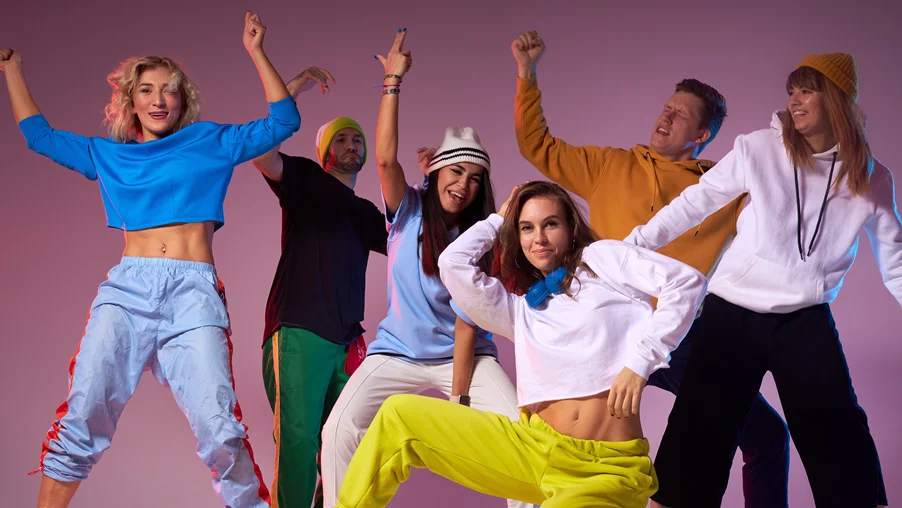 Whether you're embracing the laid-back vibe of pastels or the energetic rhythm of sporty chic, these trends and shopping destinations are here to ensure you step into summer style with confidence. Happy shopping, ladies!
Men's Fashion Trends: Fresh and Dapper Looks for Summer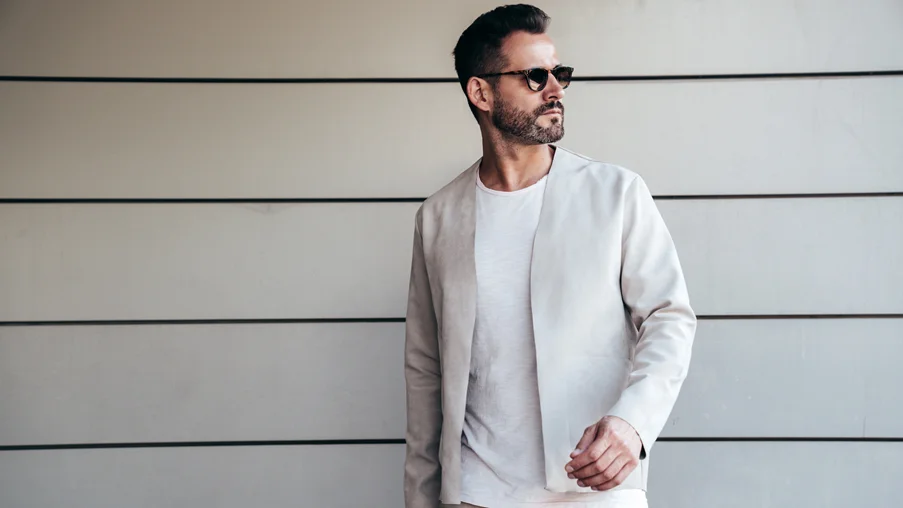 Summer brings new life and a sense of rejuvenation, and your wardrobe should reflect that. Here are some of the key trends and essential pieces to keep you looking sharp this season.
Essential Pieces and Summer Staples
Monochromatic Outfits
Why It's Trending: Minimalism is the name of the game this summer, and nothing exudes "sophisticated simplicity" quite like a monochromatic outfit.
How to Wear It: Start by picking a colour that suits your skin tone and the occasion. Navy, grey, and black are often safe choices but don't shy away from pastels or earth tones. Then, layer different shades and textures within that colour family to add depth to your summer look. For instance, pair a navy blazer with lighter navy shorts, or a charcoal shirt with heather grey chinos.
What to Pair With: Keep accessories subtle—neutral-coloured belts, simple leather shoes, or a sleek watch will complement without distracting from your monochromatic aesthetic.
Smart Casual
Why It's Trending: The smart casual style allows for versatility, making it the perfect choice for transitioning from day to night or work to leisure.
How to Wear It: Mix formal and casual pieces to achieve a polished yet relaxed summer look. Try pairing a structured blazer with a crisp, button-down shirt and lightweight shorts. Alternatively, you could opt for a premium knit polo shirt under the blazer for a more laid-back feel.
What to Pair With: Smart loafers or minimalist sneakers can complete the look. Add a leather belt and a simple wristwatch to tie everything together.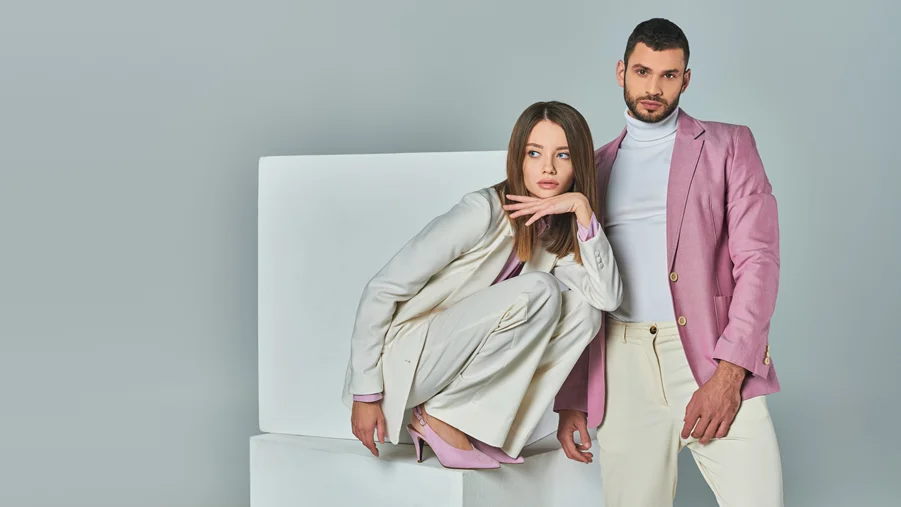 Where to Shop: Menswear in Sandton Central
Paul Smith

What to Expect: Paul Smith is a go-to destination for those seeking a mix of traditional and contemporary style.
Recommended For: Those who love tailored suits and British sartorial elegance, but also enjoy a pop of colour or a bold print that adds individuality to classic designs.

Lacoste

What to Expect: Known for their iconic polo shirts, Lacoste offers a variety of casual wear perfect for the summer season.
Recommended For: Sports enthusiasts and casual weekenders will find plenty of versatile options, from high-quality polo shirts to breathable t-shirts and trousers.

Bogart Man

What to Expect: This brand is for the avant-garde man who wishes to make a statement.
Recommended For: If you're the kind of guy who wants to stand out at a party or business function, Bogart Man offers everything from unique tailored suits to bold jackets and luxurious accessories.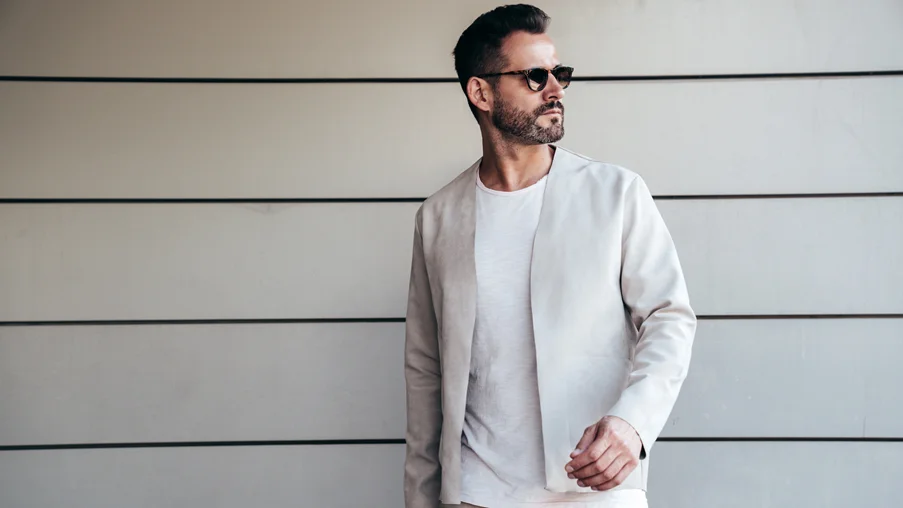 Unisex Fashion Trends: Inclusive and Versatile
Unisex fashion has evolved to symbolise more than just clothing that can be worn by anyone; it's a social statement advocating for fluidity and inclusivity in style. This summer, unisex fashion is expected to pivot towards more relaxed fits and utility-oriented accessories. Get ready for a summer of style and versatility!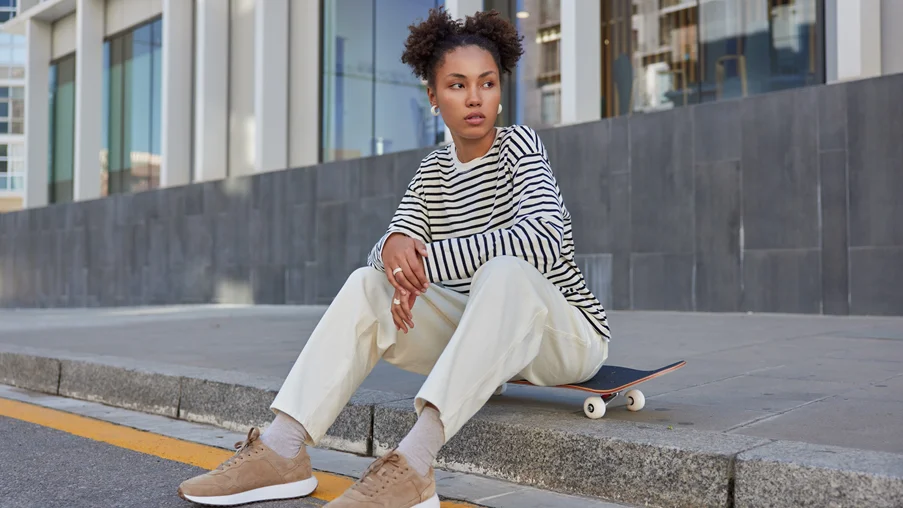 Trending Unisex Styles and Designs:
Loose-Fitting Clothes
Gone are the days when form-fitting silhouettes were the norm. This summer, loose-fitting garments like oversized t-shirts, wide-legged pants, and billowing dresses are making their mark. This style not only makes a fashion statement but also offers comfort and freedom of movement to the wearer, irrespective of their gender.
Utility Vests and Belts
Utility vests and belts add an element of practicality to outfits, blending form with function. The multi-pocket design is not only stylish but also convenient for carrying essentials like your phone, wallet, and keys. Say goodbye to clunky bags and satchels! Available in a variety of materials and colours, utility vests and belts can easily elevate any casual summer look.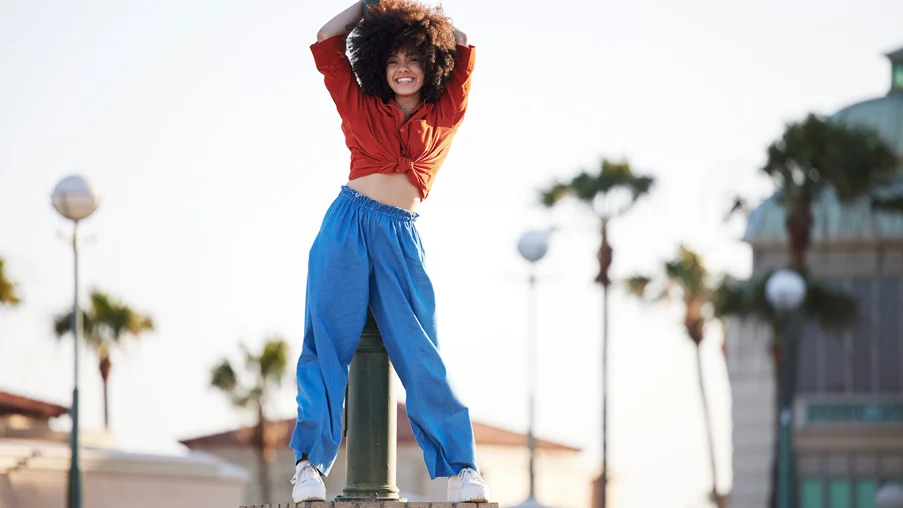 Shopping Guide: Best Places for Unisex Fashion
Zara: With its reputation for staying ahead of fashion trends, Zara offers a wide range of unisex clothing options that are both stylish and affordable. From minimalist designs to bold prints, Zara's unisex line provides something for everyone.
Levi's: Levi's has long been a staple for quality denim, and this summer, the brand is embracing the unisex fashion trend with open arms. Look out for their collection of loose-fitting jeans and jackets that are designed to be both durable and versatile, making them perfect for individuals of all gender identities.
H&M: Known for its fast fashion and trendy styles, H&M is another destination for unisex clothing. They offer a variety of garments, from basic t-shirts to more statement pieces like jackets and skirts, which can easily be integrated into any wardrobe.
Summer Accessories and Footwear Guide 2023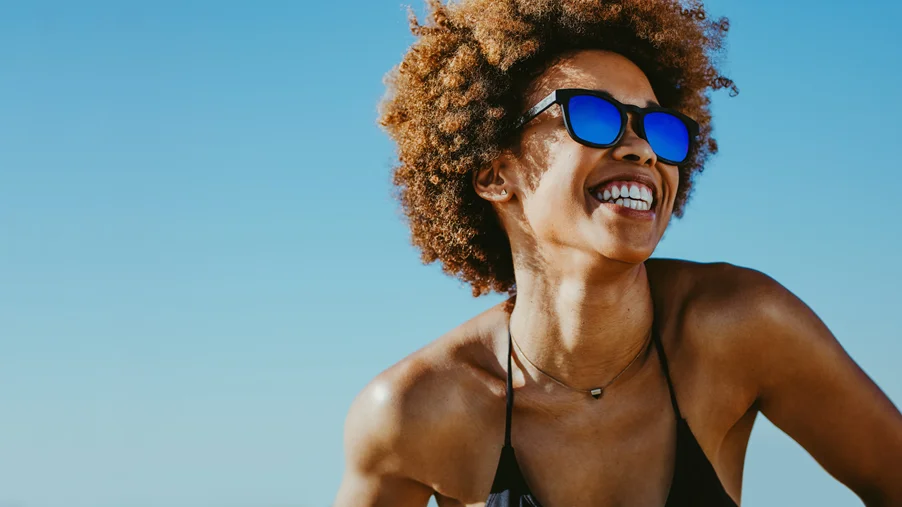 We haven't forgotten about those little extras that make or break your summer look. Below, we've outlined must-have accessories, trending footwear, and some styling tips to keep you looking chic this summer.
Must-Have Accessories for the Season
Summer sunshine calls for top-notch eye protection. At Sunglass Hut, you can find an array of sunglasses that do more than just shield your eyes from harmful UV rays. Whether you're into aviators, wayfarers, or oversized frames, there's a pair for everyone. Choose from renowned brands like Ray-Ban, Oakley, or Prada to not only protect your vision but also elevate your entire summer look.
Swatch and Bella Luna:
Watches serve a functional purpose, but they can also be a major style statement. Swatch offers colourful and versatile watches that range from minimalistic designs to bold, eye-catching patterns. Bella Luna, on the other hand, leans towards more classic, elegant timepieces. Whether you prefer leather straps, metal bands, or even smartwatches, adding a watch from either Swatch or Bella Luna is an effortless way to bring a touch of sophistication to your summer ensemble.
Footwear Trends and Featured Brands
Summer is often a transitional season, requiring a variety of shoes to match the unpredictability of the weather. Aldo has you covered with a selection of footwear that combines comfort and style. Choose from loafers for those casual office days, heels for a night out, or sandals for those warm weekend getaways. Their range of colours and materials, from leather to suede, ensures that there's a perfect pair for every summer occasion.
Vans and Birkenstock:
For those laid-back, casual days when you're out and about, nothing beats the classic appeal of Vans and Birkenstocks. Vans offer that effortless skateboarder vibe and come in various styles and colours, making them the perfect match for shorts, jeans, or even casual skirts. Birkenstocks offer unparalleled comfort with their signature cork footbed, ideal for long walks or a relaxed day out. Whether you opt for the iconic slip-ons or venture into their newer styles, you can count on these brands for both comfort and casual summer style.
Mix and Match Styles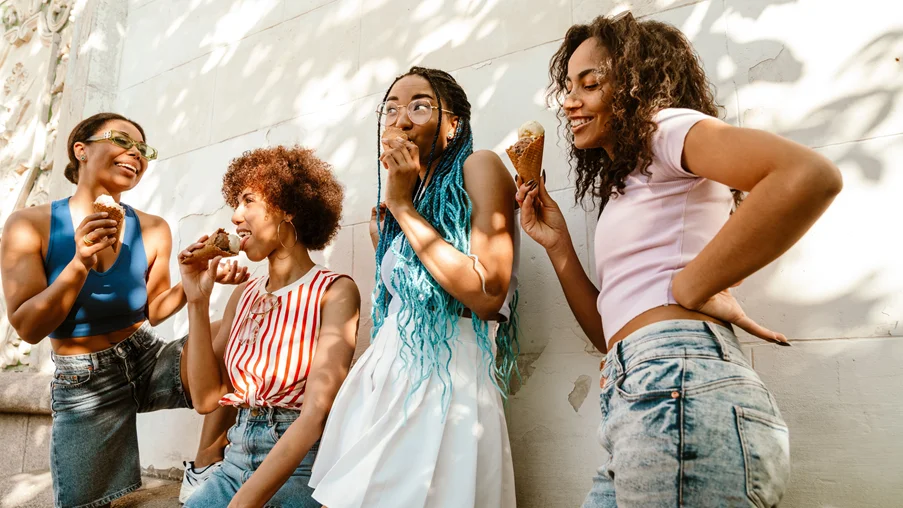 Summer is all about renewal and fresh starts. Take this as an opportunity to break the fashion rules and blend different styles together. Pair your elegant Bella Luna watch with a casual pair of Birkenstocks or combine your chic Aldo heels with a relaxed, boho dress for a surprising, yet refreshing summer look.
Remember, the key to great style is confidence. So, go ahead and express yourself through these fabulous summer accessories and footwear options, available now in Sandton Central.
Embracing Summer Fashion in Sandton Central
Summer 2023 is set to be a stylish season, especially if you're planning to update your wardrobe in Sandton Central. Which, after reading about all these snazzy stores, we'd be surprised if you weren't! Fashion is a form of self-expression, and summer is the perfect time to experiment with new styles and step out of your comfort zone. Visit our featured stores for your Summer 2023 fashion fix and don't forget to share your summer look using the hashtag #SummerInSandton. Whether you're an avid fashionista or simply looking to update your wardrobe, we have something for everyone. So go ahead, put a summer in your step and a sparkle in your style with Sandton Central today!