Ready to spice up your weekend? How about a four-day extravaganza in Sandton Central? From a romantic dinner at Eclipse Restaurant to a behind-the-scenes culinary experience at Sandton Sun Chef's Table, we're talking top-notch fun. Fancy a high tea at DaVinci Lounge or an all-white picnic at The Maslow? Yep, we've got that too! This isn't just about taking a break; it's about diving headfirst into a world of amazing food, great vibes, and luxury. So, are you in? Let's jump into this weekend guide and make some memories in Sandton Central!
Thursday: A Romantic Evening at Eclipse Restaurant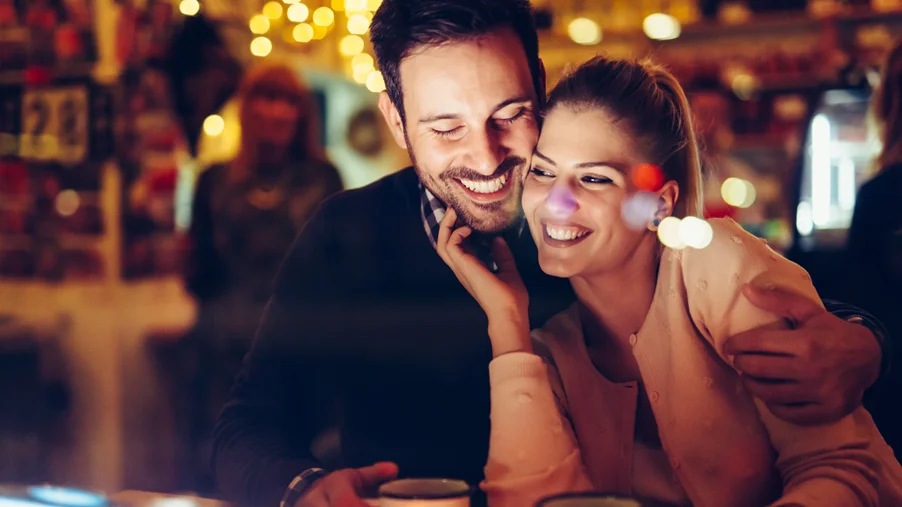 Perched high above the city, the Eclipse Restaurant within the luxurious Hotel Sky Sandton is more than just a dining venue; it's an experience. As Thursday draws to a close, the anticipation for Date Night fills the air. Here, the setting sun is not a curtain call but an opening act.
Gourmet dishes prepared by top chefs await you and your partner. The evening unfolds with two enticing starters, enticing you to savour every bite. This is followed by two main courses, exquisitely plated and bursting with flavours. To wrap up this romantic journey, you'll share a delightful dessert, a sweet testament to the evening's charm.
While you dine, the evening is set alive with captivating entertainment that engages both your eyes and ears. Elevate your romantic escapades by diving into this sensory journey. To ensure you don't miss out on this romantic experience, reach out via www.eclipserestaurant.co.za or drop an email to info@hotelsky.co.za.
Friday: Behind-the-Scenes Culinary Experience at Sandton Sun Chef's Table
Friday nights in Sandton are no ordinary affair, especially when you're invited to the Sandton Sun Chef's Table. The evening begins with a warm welcome from the renowned Executive Chef Gerard Vingerling, who sets the stage for the evening's gourmet narrative. As you're ushered into the heart of the kitchen, the aroma of spices and herbs tantalise your senses.
The night progresses with a meticulously crafted seven-course menu. Each dish is an ode to seasonal ingredients, and their stories are told with the passion and expertise of a master chef. Complementing this gourmet affair, Master Sommelier Miguel Chan handpicks wines for each course, with some being rare gems from the esteemed Nederburg Auction collection. This evening isn't just about tasting, it's about understanding and cherishing the love and art behind every dish. For reservations, dial +27 11 780 5000 or shoot an email to sandtonsun.banqueting@southernsun.com.
Saturday: Indulgence and Elegance at the DaVinci Lounge
Saturday afternoon in Sandton calls for an elegant pause, and what better place than the DaVinci Lounge? High Tea in the City is an affair of class and decadence. A curated spread of sweet and savory delights greets you, perfectly accompanied by the finest Ronnefeldt tea & Nespresso coffees.
As you sink into the comfortable ambience, a warm welcome drink sets the tone. The melodic tunes from a live performance in the background ensure that this high tea is etched in your memories. All this luxury comes at a mere R425 per person. Make sure you reserve your spot. For bookings, get in touch at davinci-banqueting@legacyhotels.co.za, dial 011 292 7169, or simply use the Dineplan App.
Sunday: Alfresco Luxury at The Maslow's Sunday Society Picnic
Concluding your Sandton soiree is an alfresco experience like no other. The Maslow welcomes you with its sprawling lawns, setting the scene for the Sunday Society picnic. Don your finest whites and immerse yourself in this exclusive all-white event, scheduled on select Sundays.
The picnic basket is a treasure trove of culinary delights, from tantalising Asian beef kebabs to the sweet allure of white chocolate éclair. As you feast, the bubbly sensation of the included Graham Beck Cap Classique tickles your palate. With live entertainment setting the ambience, urging you to relax in Sandton's verdant heart. To be a part of this, contact 010 226 4815 or reach out to lacuna.bistro@suninternational.com.
What a Weekend in Sandton Central!
And just like that, our epic four-day adventure in Sandton Central comes to a close. What a whirlwind, right? From the dreamy vibes at Eclipse Restaurant to the lush Sunday picnic at The Maslow, every moment here was like stepping into a little slice of luxury. Whether you're a local looking for a fancy weekend getaway or a visitor seeking to soak in the Sandton glam, this place has got you covered in style.
It's not just about the delectable eats and the gorgeous settings; it's about the stories you take home with you. Next time you're in the mood for a bit of indulgence or need a break from the daily grind, remember Sandton Central is just the ticket for a bit of pizzazz. Till our next jaunt, keep those glam memories close and remember, Sandton Central is always ready to serve up a slice of the good life. Cheers to more adventures!