The practitioners at Ubuntu Family Health Centre

13 June 2019
ABOUT UBUNTU FAMILY HEALTH CENTRE
"UBUNTU" is a Nguni Bantu term meaning "humanity", but it is also translated as humanity towards others. In 2008, Archbishop Desmond Tutu described Ubuntu as the essence of being human. Ubuntu speaks about the fact that you can't exist as a human being in isolation. It speaks about our interconnectedness. And nothing brings us more together than taking care of and healing one another.
You can't be human all by yourself, and when you have this quality - Ubuntu - you are known for your generosity. When you do well, it spreads out; it is for the whole of humanity. This concept is so important in healthcare and a key value we live by at Ubuntu Family Health Centre in Sandton.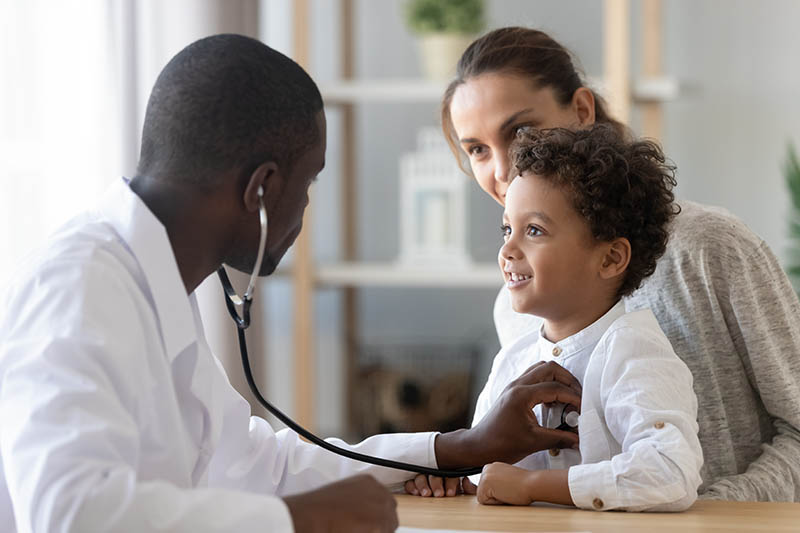 Ubuntu Family Health Centre
The Ubuntu Family Health Centre is an extension of this concept of togetherness within the medical health profession. We aim to provide a complete heath care and medical solutions for all your family's needs. Our passion for healthcare and wellbeing drives our elevated level of quality services in the Grayston and Maude area. We do adhere to strict health and safety measures with regards to wearing a mask and sanitising one's hands upon entering the premises.
We offer a range of medical and healthcare services for the Sandton community. From general practitioners to aesthetic therapist, audiologist and therapists. Find our contact information below to reach out and book your appointment either at the Grayston or Maude practice.

Image courtesy of Sandton Chronicle. Ubuntu Family Health Centre
ABOUT GRAYSTON MEDICAL & WELLNESS CENTRE
As a subsidiary of Ubuntu Family Health Centre, you will find a range of medical services also available at the Grayston Medical & Wellness Centre. From wellness assessments to cardiovascular screening, a baby clinic and even pathology services. As part of the Ubuntu family, the centre prides itself on high-quality healthcare services.
This practice provides comprehensive primary medical care for patients of all ages. We aspire to provide quality, evidence based medical care. This practice aims to care for "the whole person" and we trust that the service provided clearly reflects that.

Grayston Medical & Wellness Centre
MEET THE UBUNTU FAMILY HEALTH CENTRE PRACTITIONERS
Dr. Yair Edinburg - Medical Doctor
Dr Yair Edinburg is the co-founder of both the Ubuntu Family Health Centre and Aurora Medical Aesthetics Centre. He works as a general practitioner at Ubuntu Family Health Centre Maude, as well as at the Grayston practice. Both practices are family orientated medical wellness centres located in Sandton.
Tracy Cheketri - Aesthetics Therapist
10 Years in the aesthetic industry, focusing on laser, chemical peels, micro-needling, tattoo removal & weight loss. In 2018, Tracy partnered with Dr Yair Edinburg assisting him with Medical Aesthetic Procedures and IV Therapy. Medical services offered: chemical peels, micro-needling, tattoo removal, massage, cupping, IPL, facials & skin care. DR Edinburg offers fillers, facial threads, body sculpting & iv therapy.
Dr Dean Alon Sevel - General Practitioner – MBBCh (WITS) 2015
Dr Sevel began his career working at CMJAH (Charlotte Maxeke JHB Academic Hospital /Johannesburg General Hospital) in 2016 and 2017. He rotated as part of his internship through rotations including, internal medicine, general surgery, trauma surgery, obstetrics and gynaecology, anaesthetics, orthopaedics, paediatrics, family medicine and psychiatry. He currently also works for ER Consulting as a locum doing part time work in private emergency casualties. Since 2019, he has joined Medifam and Ubuntu Family Health Centre where he works full time as a General Practitioner.
Dr Aviva Capelluto - Psychiatrist
Dr Capelluto graduated from Wits in 2002 with MBBch and then went on to obtain a FC Psych (SA) qualification at Wits University in 2009. Aviva focuses on holistic and multidisciplinary mental health care and treatment of patients of all ages, starting from age 5 years to the elderly. She treats a wide variety of conditions including ADHD, anxiety disorders, OCD, social phobias, depression, bipolar disorder, mood disorders secondary to temporal lobe epilepsy, psychotic disorders, autism spectrum disorders, personality disorders, eating disorders, dementias, and any mental health problems secondary to medical conditions.
Chantel Kola - Medical Orthotist and Prosthetist
Chantel has been practicing as a registered Medical Orthotist and Prosthetist for three years and has enjoyed working with people of all ages and changing their lives. It has always been her dream to give people a second chance at life through movement. Chantel graduated from Tshwane University of Technology in Pretoria (National Diploma – 2014 and Bachelor of Technology – 2016). She is also registered with the Health Professions Council of South Africa (HPCSA) as well as the South African Orthotics and Prosthetics Association (SAOPA).
Dr. Cara Hollander - Audiologist
Dr. Cara Hollander obtained her BA. Speech and Hearing Therapy, Masters in Audiology and PhD degrees from the University of the Witwatersrand. She was part of the prestigious South African Medical Research Councils, Prof. Bongani Mayosi/Public Health Enhancement Fund's (PHEF) scholarship program aimed at combating TB and HIV. Through her PhD within the field of pharmacokinetics, ototoxicity, and infectious diseases, she developed a mobile application aimed at assisting health care professionals in managing hearing loss related to ototoxicity
MEET THE GRAYSTON MEDICAL & WELLNESS CENTRE PRACTITIONERS
Anele Siswana - Clinical Psychologist
He is a registered clinical psychologist with the Health Professions Council of South Africa (HPCSA). He is also a lecturer at the department of Psychology at the University of Johannesburg (UJ), South Africa. He offers psychotherapy to children, adolescents, and adults and provides family therapy as well as couples' therapy.
Dr Zaakir Noor – Chiropractor
Dr Zaakir Noor qualified with a master's degree in Chiropractic from the University of Johannesburg. He finds Chiropractic an effective tool in the treatment and prevention of sports injury, improving overall sporting performance and endurance. He has worked extensively with horse riders, professional dancers, and aerialist.
Other doctors and specialists on call:


Dr Surendra Naidoo – General Practitioner


Dr Joanna Constantinou – General Practitioner and Aesthetics


Sr Cynthia van Rooyen – Professional Nurse


Mohau Leshabane – Aesthetics Therapist


Dr Aarthi Jadhu – Sclerotherapy & Varicose vein therapy


Please note when visiting either centre that all patients and persons must wear masks.
Please phone or email for any administrative queries.
Contact details
Ubuntu Family Health Centre in Maude Street:
Tel: +27 11 783 7367
Address: Shop L11 Nedbank Phase 2, 93 Maude Street, Sandown, 2196.
Grayston Medical & Wellness Centre
Grayston Shopping Centre:
Tel: +27 10 822 3151/2/3
Address: Shop LG1, The Grayston Shopping Centre, Grayston Dr, Sandown, Sandton, 2031.
Email: info@graystonmedical.com // accounts@graystonmedical.com
---
< Back to Articles