Ahhh…how many of us find ourselves in a seasonal slump during winter? We're sure most readers do, as not everyone is very fond of the cold, and as soon as temperatures drop everything changes from our sleep patterns to our bodies. We tend to neglect our routines and quickly develop mental, physical, and emotional concerns. But actually, it's the most peaceful and reflective time of the year.
It's time to take things slower and really look at your mind, body and soul, and what it needs. Here are a couple of tips to self-care during the winter –
Get some sun
The sun might not shine every day, but when it does, take full advantage of it. The sun rays, which provides 90% of Vitamin D, helps protect against disease and slows the ageing process. Just 10 minutes can improve your mood, so take those early morning walks and make sure to get outside every day.
Relax in a good soak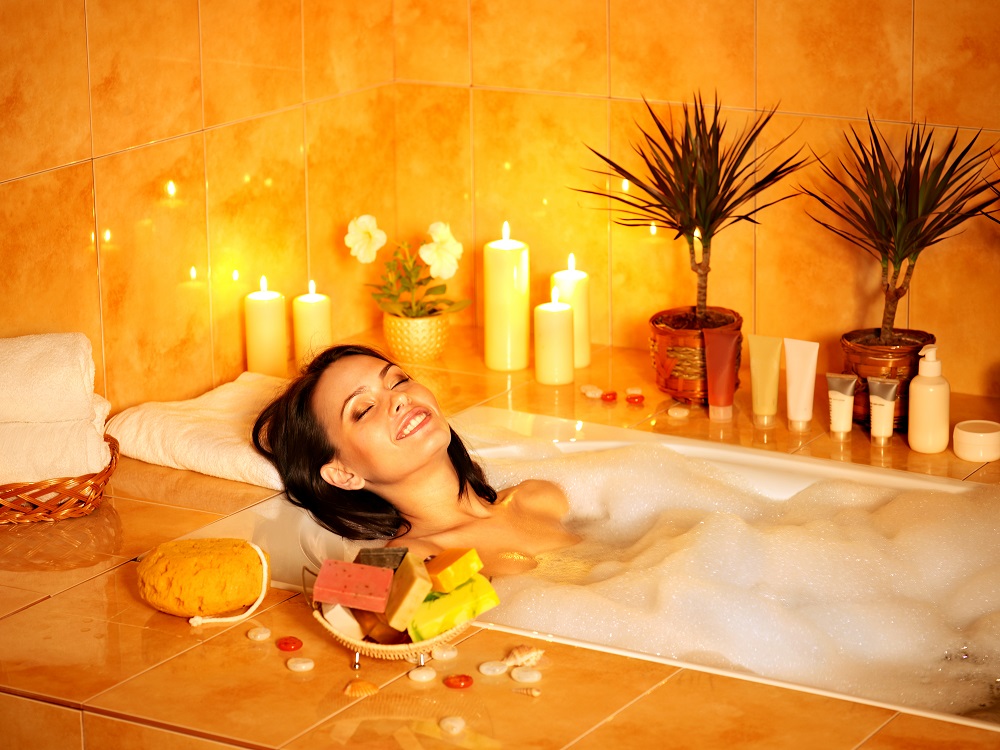 Pamper yourself in a luxurious soak with your favourite salts or bubble baths. Not only does this relax tense muscles, but it keeps you warm just before bed and reduces anxiety. This is an easy, soothing way to get in some winter-time self-care.
Time for some winter fun
Activities such as golf, bike riding, swimming, and tennis may have come to an end, but healthy exercise is still needed until the weather warms up again. If it's too cold outside, make a point to walk a lot inside your home. Yes, it might feel a bit weird, but how else do we keep those steps up? If walking is a bit slow for you jog throughout the house – from room to room, and change it up with a bit of aerobics. Don't be part of the community being in total denial when spring blooms and you feel guilty about everything that went into your mouth. You can do this!
Early nights
It's natural to feel tired during the winter, especially with the days being shorter and more darker than usual. Our bodies produce more melatonin earlier, which makes us sleepier. Try to get to bed a bit earlier to help your body's sleep cycle and overall wellbeing.
Dry body brushing
Winter makes your skin dry, and it's the perfect time to brush off dead skin cells to increase circulation and detox the lymphatic system. You'll feel more refreshed when doing this before you take a bath.
Drink water
We're sure that you've read this a thousand times from other resources, but it remains an essential aspect of anyone's daily routine. It has incredible benefits for your energy, skin, digestive system, sleep, and concentration. What's the first thing to drink when you wake up? No, not coffee, but a glass of water. Water is like gold for the soul – it keeps your brain and body hydrated when the air is arid.
Nourish and moisturise
Choose seasonal foods to keep your body nourished with lots of colourful vegetables and extra spices to help you warm up. Also, invest in a good moisturiser that'll keep your skin from drying out, especially when you've got indoor heated air on blast.
There are several things to keep a balance during the winter, take time to investigate your preferences in taking care of your bodies, minds, and spirits. Hopefully, these tips will assist you, but you experience major seasonal depression or anxiety, make sure to check in with your doctor as soon as you can for extra support.